Discover
SPECIAL EVENTS & FESTIVALS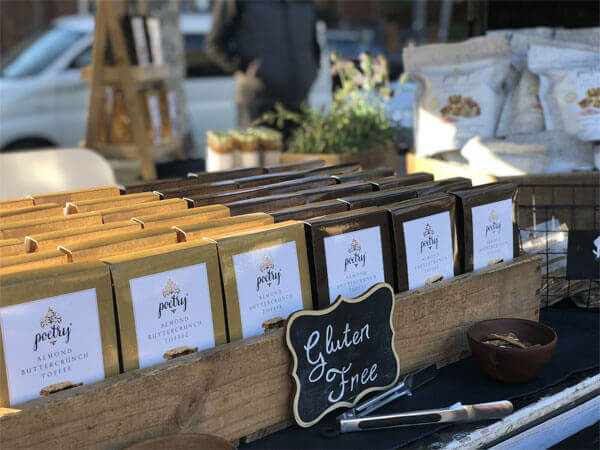 MARKETS
Come and say hello at our regular monthly markets below, and follow us on Facebook for the occasional markets that pop up from time to time.
1st Saturday of the month
8am – 12 pm
Civic Park, 220 Miller street ,North Sydney
Follow our Facebook page for dates when we are there.
STOCKISTS
Please contact us to find your local stockist of Poetry Fine Foods.
Alternatively if you have any of your favourite stores that you think do indeed require our products, please let us know! We would love to hear from you!