Poetry Almond Toffee Oatmeal Cookies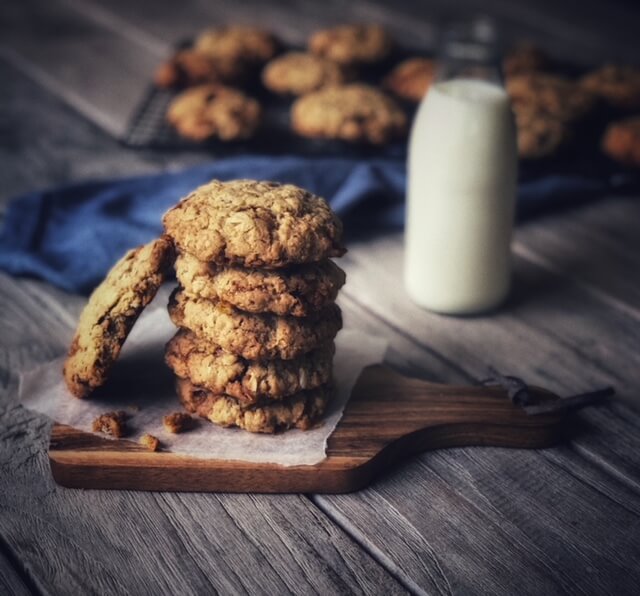 Ingredients
1 1/2 cups plain four
2 cups rolled oats
1 teaspoon baking soda
1/2 teaspoon salt
1/2 cup butter softened
1 1/2 cups soft brown sugar
2 large eggs
1 1/2 teaspoons vanilla extract
2 cups of  Poetry Buttercrunch Crumble, or Poetry Almond Buttercrunch chopped into small pieces.
---
Preheat oven to 180 degrees. Combine flour, oats, baking soda, and salt in a medium bowl.
In a large bowl, cream together butter and sugar. Add vanilla and eggs; beat well. Add flour mixture; beat just until combined. Stir in Poetry Toffee Crumble.
Roll the dough into walnut sized balls, and place 5 cm apart apart on baking sheets lined with baking paper.  Bake at 180 degrees for 10-13 minutes. Allow cookies to cool on baking sheet for 5 minutes before transferring to a wire rack to cool completely. Do not over bake! The cookies may not look quite done when you pull them out, but they will be nice and soft when they are cooled.