Toffee Crunch Banana Bread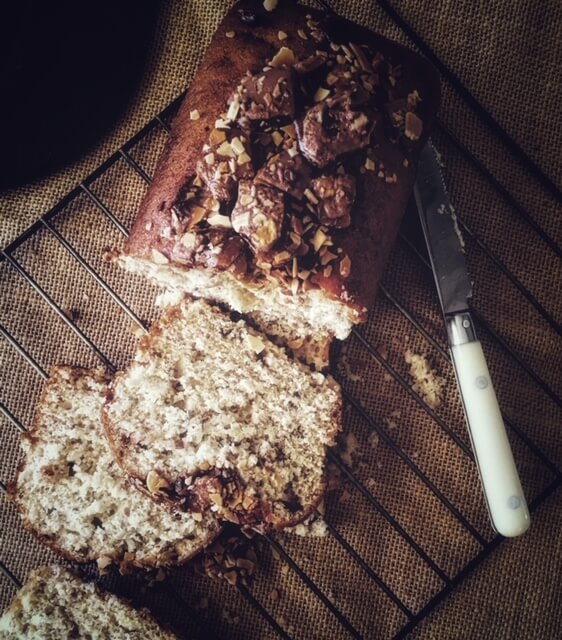 Ingredients:
3/4 cup butter,softened
220g cream cheese
2 cups sugar
2 large eggs
3 cups all purpose flour
1/2 teaspoon baking powder
1/2 teaspoon baking soda
1/2 teaspoon salt
1 1/2 cups mashed bananas
1 cup chopped pecans
1/2 teaspoon vanilla extract
1 cup Poetry Buttercrunch Crumble
Beat butter and cream cheese until creamy. Gradually add sugar, beating until light and fluffy.Add eggs, one at a time until just blended.
Combine flour and next three ingredients; gradually add to butter mixture, beating at low speed until just blended. Stir in bananas , pecans and vanilla. Spoon batter into two greased and floured 8x 4 inch loaf pans. Top with Poetry Buttercrunch Crumble.
Bake at 180degrees for  1 hour or until a toothpick inserted into the centre comes out clean. Allow to cool on a wire rack for 10 minutes. Remove from pans, and cool for 30minutes before slicing.