Salted Caramel Popcorn and Chocolate Slice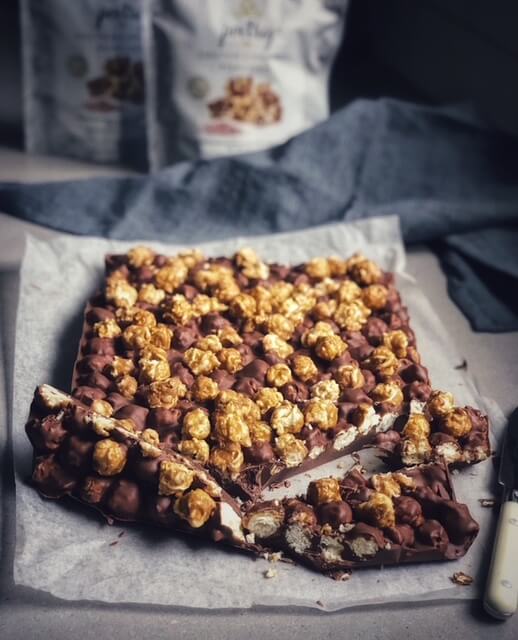 Ingredients :
600g milk or dark chocolate
150g Poetry Salted Caramel Popcorn (keep a handful of the popcorn aside to garnish over the top)
Method :
Line a 15cm x 30 cm cake tin
In a saucepan, bring about 4cm of water to the boil. Set a heatproof bowl in the mouth of the saucepan, making sure the water does not touch it. Add the chocolate. Stir the chocolate continuously over a low heat until it melts. Remove bowl from heat. Once melted, add the popcorn to the chocolate and mix so the popcorn is coated. Pour into the lined baking tin, then scatter the remaining popcorn evenly over the top. Place in the fridge for at least 3 hours to set. Remove from the fridge and cut into squares. Enjoy !